Unique Bulk Bin Feeding System
Simple and convenient feeding. Reducing your plastic waste.
At the heart of our business is the quality of our products and our impact on the environment.
The Bulk Bin Feeding System is the only one of its kind in the UK. Our feed is delivered direct to you, safely sealed in our re-useable, waterproof, rodent resistant and lockable bins, drastically reducing plastic waste.
The Chestnut Lifestyle Range has been carefully formulated to ensure the feeds are fully nutritionally balanced whilst being palatable and appetising.
Chestnut Horse Feeds contain no prohibited substances as defined by the Jockey Club, BSJA or FEI rules have knowingly been used in the manufacture of these products.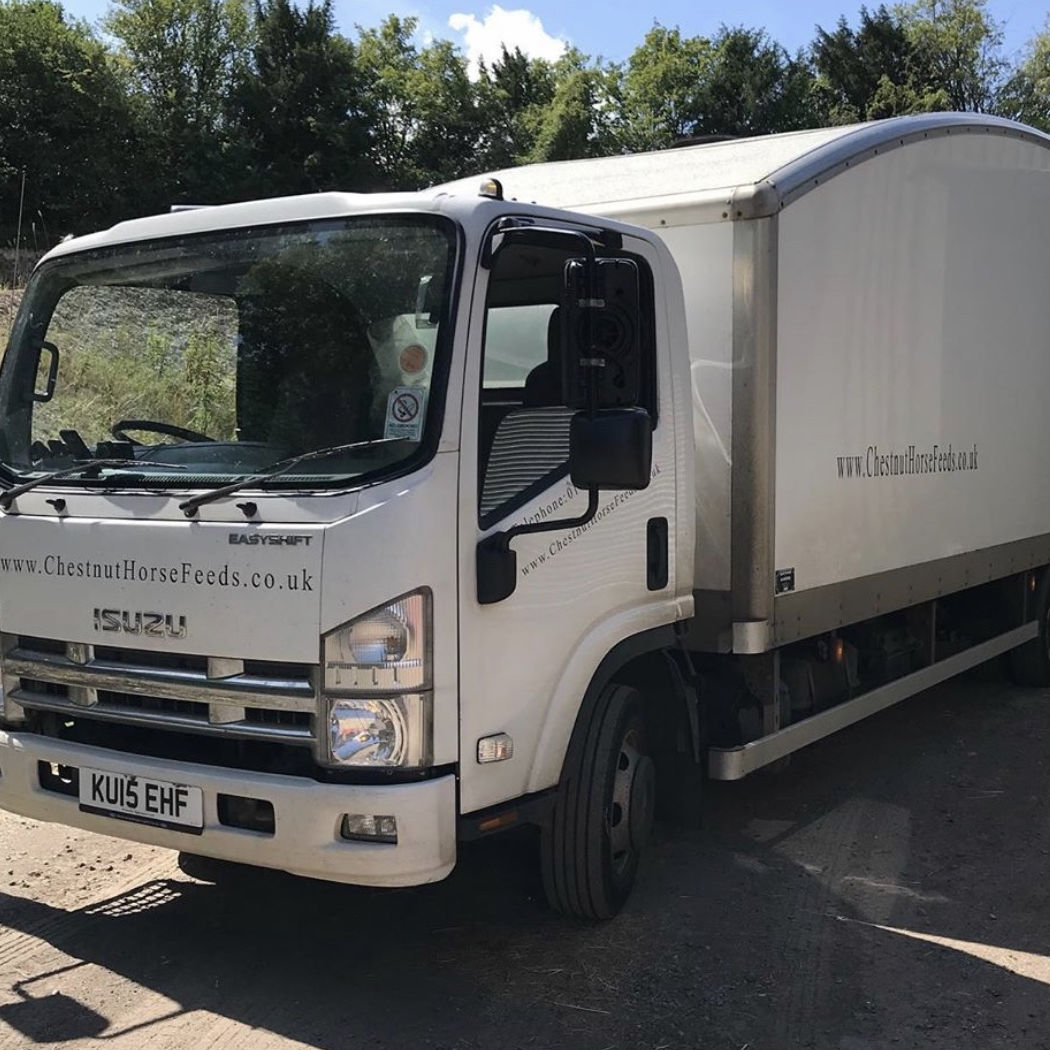 How does the system work?
We deliver the feed of your choice direct to your yard. When you are ready for a new bin of feed, simply place your order, we take your empty bin away and deliver a fresh, full bin ready for use. Each bin is on loan to you for the life of the feed.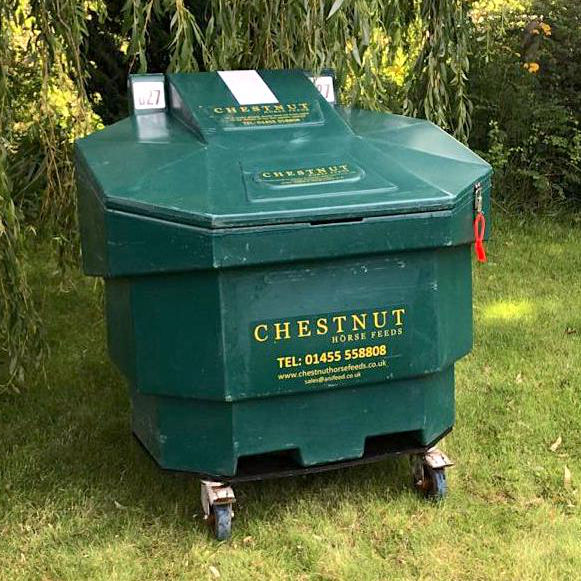 How do I use my bin?
Each bin is delivered sealed and on wheels. Simply break the seal and you are ready to begin feeding. The bins contain up to 190kg of feed depending on the product chosen. Offering an easy and convenient way to buy and store feed in bulk and reduce plastic use.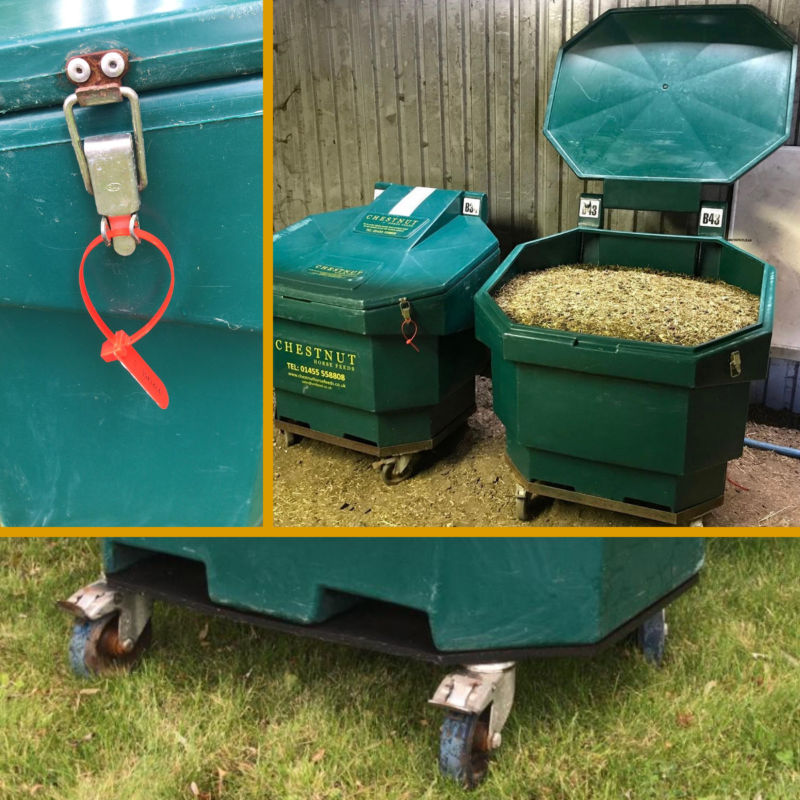 Features & Benefits
The bins can be stored outside out of direct sunlight and are lockable, waterproof and rodent resistant. When your empty bin is collected it returns to our mill where it is fully cleansed and dried ready to be filled and sent back out into circulation.
I am delighted with Chestnut Horse Feeds, the delivery system is easy and they have a great range to suit all horses.

Ben Way

We are very priviliged to work with such a wonderful company. All the horses love the feeds, a simple but premium quality product delivered to your door.

Wayfarar Eventing

My horses have never looked or felt so good! Chestnut Feeds have exactly the right mix of nutrients for all my horses and they feel and look amazing. The delivery system is very cost effective and time saving so I can spend more time riding.

PG Sport Horses
Bulk Bin Delivery Routes
We have set delivery routes within the boundary line to ensure the lorries meet our carbon footprint requirements and deliver full loads, keeping our service efficient, environmentally-friendly, and cost-effective. If you are based outside the green line please contact us to discuss delivery options.
To order your Bulk Bin, or for more information on our service call Chestnut Horse Feeds on 01455 558808.
About Chestnut Horse Feeds
Chestnut Horse Feeds is a small family owned business operating from rural Warwickshire.
Chestnut Horse Feeds is a family owned business operating from rural Warwickshire. We are committed to continuing to provide exceptional service and high quality feeds delivered in Chestnut's unique, environmentally-friendly Bulk Bin Feeding System.
The Chestnut range of horse feeds has been formulated with one key goal, to provide feed using only the finest natural ingredients. Our experts have designed the range with palatability in mind and have carried out extensive research to ensure that Chestnut Feeds are both nutritionally balanced and appetising.


To order your Bulk Bin, or for more information on our service call Chestnut Horse Feeds on 01455 558808.